The final leg.  The home stretch.  The finish mat of my own personal Amazing Race Canada 2017 is in view, I've dropped my backpack and now there's nothing left but the sprint to Jon and for him to tell me what place I finished in.   
I began writing this post at 30,000 feet on my way back from a whirlwind business trip to Miami, which could not have been more appropriate, as there is nothing more Amazing Race than having spent a few chaotic hours in a city filled with nonstop action and then getting on a plane to somewhere else.  I originally had planned to end this challenge where it all began, but I no longer have access to that bathtub or Toronto condo, so Montreal's NDG neighbourhood will need to fill in.  This year has flown by.  If you had asked me while I was writing the first #myTAR17 post where I would be and what person I would have become 12 months later, I guarantee I would have told you that nothing would have changed.  I was super wrong.
In all honesty, I began this challenge for purely selfish reasons.  I had just moved to a new city where I knew no one except my husband, and I was worried about becoming a lonely hermit.  This challenge was concocted, with the help of some surprisingly motivational cold meds and that aforementioned awesome bathtub, as a way to prevent me from falling into a lonely rut.  All the activities and people I used to rely on were hundreds of miles away at the time, and it was time to gut my usual routine and rebuild.  The day before I had suffered the annual "you were not selected to compete on the Amazing Race Canada this year" gut punch – I know, I know, I should not take this so personally, the odds of getting cast are astronomically against us, but we all have that one passion in life and if I've learned one thing from getting older, it's not to apologize for that.  Go all in.  Own that shit.  Let your freak flag fly.  If you build it, it will come and all that crap.  If I work for it and believe in it, it will happen.  Maybe not this year, maybe not for a long time, but it will happen somehow.  The point of all of this is that not making it on TARCan had me thinking about the show and ultimately led to my decision to just say "screw it" and make my own challenges all the while documenting my odyssey here.  So I pulled on my leggings, runners and backpack (dress for the job you want, right?) and got to work.
Final tally:
Three Escape Rooms – Adventure Rooms Kitchener, A/Maze Montreal, Escaparium Montreal
Obstacle course gym – Pursuit OCR Toronto
3 obstacle course races – Rugged Maniac, Dead End Race, X-Man Race
2 City Chase Urban Adventure Races – Toronto and Ottawa
CN Tower stair climb for the WWF
Moved from Toronto to Montreal
Skyzone Trampoline Park
Won PAX News' Canadian Travel Reservation Agent of the Year 2016
Auditioned for a Zumba teaching position, because why not?
And emotionally and physically assessed myself and my actions and learned so much more about my mind, my body, my soul, my motivation and what makes life so fantastic.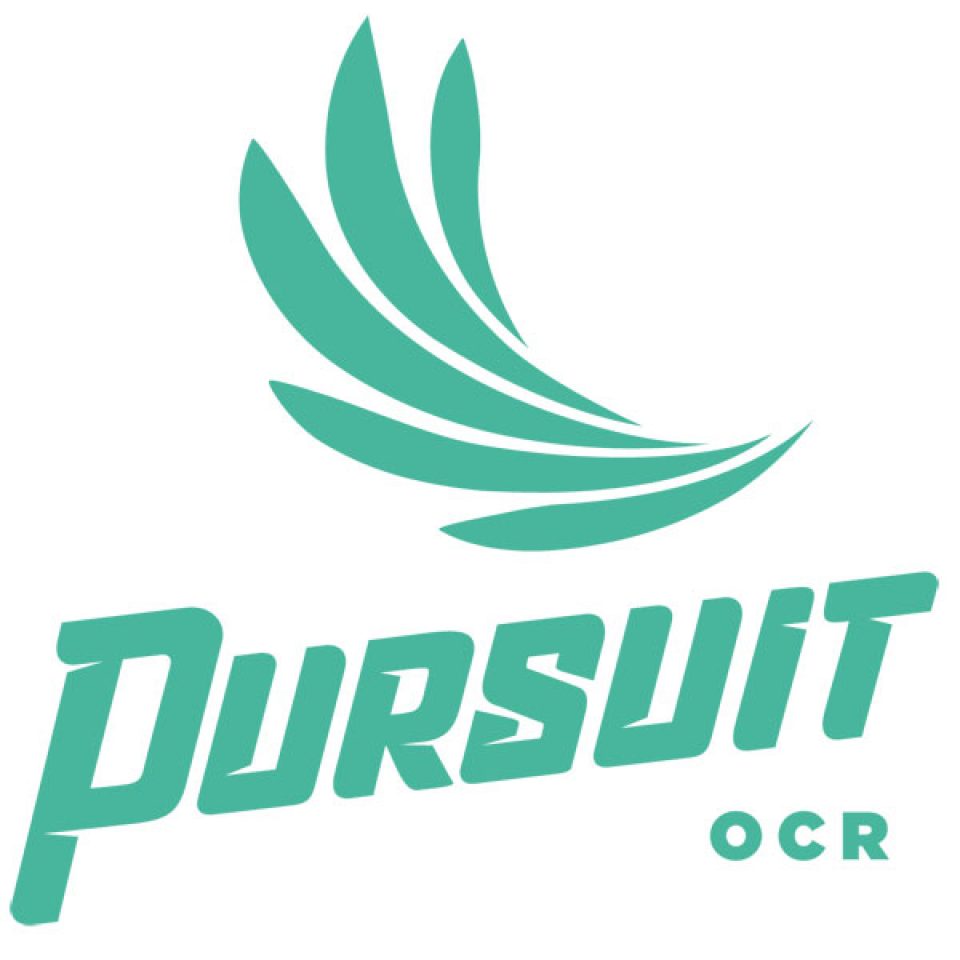 In my dreams I would have done so much more, but the realities of life and time and cost came into play.  But compared to previous years, this was a major change, and it only throws down the gauntlet for me to accomplish even more next year.
Shout out to all my crazy friends and family who took part in different components of this wild ride with me.  Almost none of these were done alone, and would have been 1000% less fun without you.
Physically, I don't feel like the same person I was last December.  I'm a big girl – I like to think I have an Ashley Graham figure – but I've always been active and fit.  Think back to back Spin and Zumba classes on a regular basis, no problem, with some weights thrown in on off days.  Because of this, I thought I was already in good enough shape for the Obstacle Course Races I had signed up for.  The wet noodle of reality smacked me in the face the second I faced down the wall climb at Pursuit OCR and ended up with some pretty epic bruises and never actually making it over unassisted.  It was time to get to work.  I transitioned from a predominantly cardio based workout plan to one focused on weights, and in the fall I took the leap and hired a personal trainer.  Now I've set PRs in planks, deadlifts and squats, and I'm working closer every day to a pull up.  What was once wobbly flab is now the same size, but made out of tight muscle.  The lack of soreness after the obstacle course races was a major indication that the work is paying off, and it's only going to get better next year.  Turns out, I love going beast mode – when it hurts, I attack.  I may not be able to do something now, but in a couple of weeks, I will have made it my bitch.  As I told my trainer, you're not getting rid of me until I look like an American Gladiator.  Fuck skinny, I'm going to be STRONG.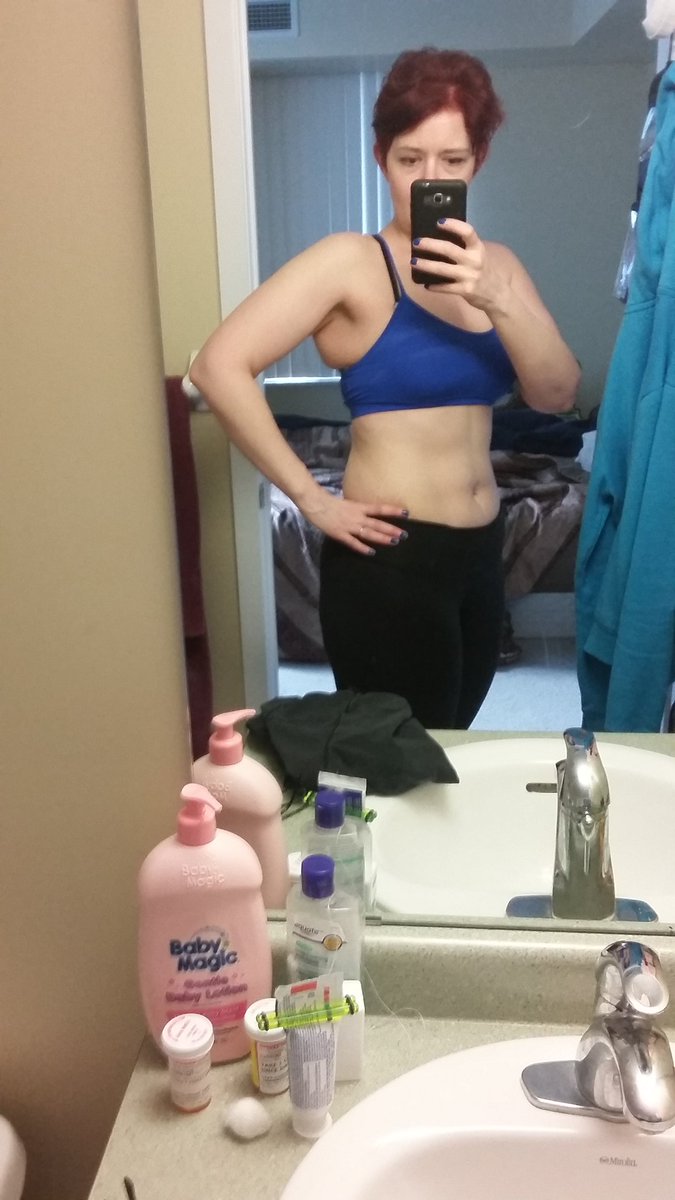 Like the first pic, but (slightly) less 80's and much less tanned.
The second pic is just the most flattering pic that's ever been taken of my figure, so I'm going to post this everywhere at all times because I'm that person.
The physical changes I expected, they made sense, when you work your body differently, it becomes different, but what caught me off guard were the mental changes that I have experienced this year.  "Mental changes" may not be the correct term.  It's more that I've just learned more about myself, what I'm capable of, what I'm willing to stand (and not stand) for and how to properly manage my anxiety.  For as long as I can remember, I have been the de-facto therapist for my circle of friends.  Apparently there is something about me that screams "Frazier Crane, I'm listening" and I have been told I give good advice.  However, I am really, really freaking lousy at taking advice.  My husband, basically the world's calmest person, is normally the only thing that can get through my thick skull and help me keep my own life in perspective.  But through this process – maybe it's the blogging aspect?  Whatever it is, it's caused me to reflect on not only the things that I do, but the emotional response I have to them, and how to better manage my reactions.  It's like this blog is allowing me to become my own therapist, and I like her.  She's pretty badass.
For the past handful of years I have been dealing with the realization that I suffer from anxiety to the point that it was time to seek medical help.  Fittingly for this blog, the day we submitted our Amazing Race Canada application two years ago was also the day I went to my doctor and got my official diagnosis, as well as began a health plan that involves a combination of medication, exercise and talking through my issues.  So you can say that in this way, the Amazing Race Canada has already changed my life for the better.  And this challenge just took my treatment to the next, even more effective level.  Fear, as with most anxiety sufferers, is a controlling factor in my life. In my case, it normally manifests itself in the forms of fear of death and/or failure (which feel exactly the same, FYI). Throughout the challenges of #myTAR17 I have faced failure repeatedly – certain OCR obstacles, Zumba audition, being way slower than expected on the CN Tower stair climb, etc – and survived.  It's just been a stepping stone to show me what I need to work on, as well as realizing what is important to me in the big picture.  Sometimes failure can show you what you genuinely want to accomplish, and what just doesn't matter.  But at the same time, I have also seen myself easily complete tasks that I never would have attempted if not for this challenge, as fear would have previously prevented me from even trying.
This same fear factor had always made me hesitant to create waves in personal relationships, as I was more concerned about being the peacemaker and ensuring everyone just gets along to avoid conflict.  But just mere weeks ago I found myself writing a polite but firm email to an acquaintance, drawing my line in the sand and saying "take me or leave me, I'm fine with it either way".  This is totally not something the old me would have done.   Old me would have tried to bend as far as I could to make something work despite the fact that it didn't need to.  It was liberating.  Empowering.  And I walked away with this tingly "I'M A FUCKING QUEEN!" feeling that I still have when I think back on it.  Is this what adulting is?  Do I now know my self worth?  Is this self-love and acceptance?

Yes, this post calls for TWO GIFs.  Deal with it.  There's a lot of awesome here that cannot be contained.
As my toes hit the red magic carpet that marks the finish line of all Amazing Races, I get my inappropriately long hug from Jon Montgomery and high fives from everyone.  He tells us what place we finished in, but my brain blocks it out.  The placement at this point doesn't matter – wait, hold up.  I tried to go deep there, but I can't even pull off that lie behind the safety of the keyboard.  I'm way too competitive, and no one who's ever met me or read one of my previous blog posts would believe it.  And since this is my fantasy blog, I get to pick the outcome, and guess what?  We WON.  1st place.  Left all those others in the dust.  Boo-yeah, bitches.
This year was a giant, flaming success.  I'm healthier, both mentally and physically, than ever.  More confidant.  Motivated like crazy to tackle more, bigger, new challenges in 2018.  While I may have called this the "finish line", it's nowhere close to it.  This is just the first year of many that I stare down the future and lunge at it like a ferocious tiger (so over dramatic, I know, but how cool does that sound?).  2018, 2019, 2020… they're all going to be #myTAR and they're also going to be fucking awesome.
And because the new, more confidant me is now comfortable with shameless self-promotion, I just want to let the casting producers at The Amazing Race Canada know that my sexy ass husband and I are always here for you.  This year may not be our year, but quit is no longer in the dictionary and next year, the year after that… until the show is cancelled, we're going to be applying and ready to run.  Some day #myTAR will REALLY be #myTARCAN, just you wait.  The world is waiting.  Stay tuned.