The second half of leg 6 was epic.  Two City Chases, this one in the Nation's Capitol, and this was the one we had been planning for for months.  Go time.
Eric and I started this 6 years ago, back when we first lived in Montreal, where we would take our annual pilgrimage to Ottawa, stay in a hotel, and really make a weekend of it.  When we moved to Kitchener, we decided to keep making the 6 hour drive to Ottawa – we were getting to know the city, we both really like it there, we're good at long-distance driving together and this made it feel like a mini-vacation.  Plus, this is the one day a year I can get him to workout without too much complaining.  He's an awesome teammate and a pretty epic husband, but we know each other well enough to know that he will race once a year without hesitation, but when I decided on a whim to do the Toronto race as well, there was no point in asking him because that shit was not gonna happen. Especially this year, as, during the one weekend off between Chases, we moved back to Montreal, so it had been a pretty hectic time.
As long term teammates and veteran City Chasers, we had developed a strategy for this year.  Traditionally I had taken the lead on the navigation – I always sort of assumed that since I was the one who really was excited to be here, I would do the brunt of the work as a sort of thank you for doing this with me every year.  That's not to say my navigation or game plans were the best.  My excitement normally got the best of me, and after determining where the farthest away Chasepoint was we would hop on the bus and try to figure out the rest of our route as we traveled.  However, as Eric is a video game level designer in his real life, he's a bit more tuned in to layouts and efficiency than I am.  As we drove home from last year's chase, he asked to take the lead on planning and navigation this year, and I was happy to hand over the map.
His plan:  take the extra time at the start line, solve the clues for every Chasepoint, map them all out, and then take the shortest route possible between all of them.  The concept of "take the extra time" does not come naturally to me – I'm definitely a rush in, ask questions later kinda girl.  Ask my boss.  Sorry Tom.  But Eric was calling the shots this year, and I had to swallow my impatience and let him go about it his way.  We had tried it my way for so long that we knew how well it worked (or didn't work, which has happened), so we had nothing to loose.  And don't you know it, the second we had all the points on the map, they laid down a perfect 9-point loop – we had donated to charity to get our "free" Chasepoint, so we already had 1/10 by the time the starting gun fired.  I'm going to say this in writing for all the world to see, he was right.  Very right.
But that wasn't to say I didn't have a few tricks up my sleeves, too.  A big advocate for technology, the City Chase often posts clues on Facebook and Twitter during the race, so I've been following them for years.  Through that, and my previous race in Toronto, I had noticed that they always had a ridiculously difficult scavenger hunt Chasepoint clue.  Above is the clue from the Ottawa race.  The ones in Calgary and Edmonton had been similar, but all slightly different.  While you're racing, when you see this immediately your brain goes (or at least it should) "NOPE.  That will take waaaay too much time to complete" so you skip it and move on.  That clue is basically a direct route to not finishing with a good time.  However, there is no rule stating that you can't being these items with you before you start.  I wrote down a list of all the items that had appeared on at least 2 of the scavenger hunt clues from previous cities and thanks to my computer printer and dollar stores, had a backpack full of crap just ready to go.  At least some of these were guaranteed to be on today's list.  As soon as we finished mapping our route, we quickly bought an umbrella and a bottle of sparkling wine from the souvenir shops on Sparks St. and went to turn in our completed scavenger hunt chase point.  We had: stuffed beaver, flip flops, bottle of wine, movie stub ticket (Spiderman Homecoming had come out the night before #nerds), sunglasses, activity schedule from a senior's home, bar of soap from a motel and an umbrella.  Plus some other unneeded crap, like a Jurassic Park T-shirt, a toy skateboard, a penny and a water gun.  We had walked about 4 blocks total, and we had two Chasepoints under our belt already.  This was going to be a good day.
As to not make it too easy, the Chasepoints closest to the start/finish line always open an hour after the race start, when most of the teams have scattered to far corners of the city. Luck was on our side, though, and since we had to turn in our scavenger hunt near the start/finish, we were already in the right place right at 11am and we were the first team to get to do the animal challenge.  One teammate had to draw a coloured marble from inside a box of mealworms, and whatever colour you drew corresponded to what creature the other teammate had to hold for 60 seconds.  Guess, what we got:
Seriously, is this man not the most adorable ever? Also, he got to live out his Spiderman fantasy.  It was good times.
Three points down.  Four came half a block later at the second Chasepoint that opened at 11am, the Goodlife fitness on Queen St.  There was a board with all sorts of exercises, like 30 burpees and 50 lunges, each assigned a point value from 250-1000 and you had to complete enough of them to earn 2500 points.  This is also when I learned my techie hubby didn't know what a mountain climber was.
Conveniently, this put us right at the bus stop to get us to Byward Market.  The market wasn't super far away on foot, but when given the option to take the faster mode of transportation, you take it.  I'm hyper competitive, he's admittedly lazy, this is how we roll.  Here we had to search and find someone dressed as Where's Waldo and answer a riddle.  We're brilliant hyper geniuses (my blog, my lies), so it was no problem.
A jog brought us to the yacht club, where one teammate needed to hold a plank for up to three minutes while the other had to flip a bottle partially filled with water until it landed perfectly on it's end.  I got stuck planking, while he put his video-game-honed hand eye co-ordination to the test.  I was thinking we were screwed, because my max plank time was something around 45 seconds on a good day, but Eric saved me by nailing it first try, and we were out of there shortly after I got into position.
We were then headed to a park on the far side of the embassy district.  We knew we were going the right way, but we saw another team coming the opposite way from down a side street and figured that must be a short cut, so we headed down there.  This was another stroke of luck, as it brought us to a gymnastics Chasepoint that we didn't know existed. One of our answers on the clue sheet must have been wrong.  So we rolled, flipped and balanced around a nicely padded course (yay, when you're klutzy and bruise easily **cough cough me cough cough **), got our point and continued on.
Finally we arrived at the park we had been looking for previously, only to find it was a dunk tank.  One teammate had to be dunked in a tank of cold water for a full minute while the other threw the balls to dunk them and had to eat a big handful of hot chilies.  Now there is nothing difficult about this, but one of us would have to complete the rest of the race in wet underwear because amongst all the random shit in our backpack, a change of clothes wasn't one of them.  Out of all the years I've raced, I think I've done the water challenges maybe twice.  It's really just for the sake of comfort.  Here neither of us wanted to get wet, and after a short debate, we figured that since we had already picked up the unexpected Chasepoint before this, that we'd just skip this and continue to our next point as planned.  We were still making remarkably good time with a strangely low amount of physical exertion, so what the hell.
Zorbs, giant inflatable hamster balls, greeted us at the next Chasepoint.  You dive in and run your ball around a course.  This is something Eric and his unexpectedly good sense of balance is awesome at.  Me, well, let's just say the last time I did this I slipped and fell right out the hole and ended up being pooped out while the ball rolled away.  Only one of us needed to do this, so Captain Awesome got his time to shine.
From there we took the longest possible route to Strathcona Park, but at least we got to see the impressive, fortified Russian Embassy on the way.  Now it was time to solve a puzzle while being shot by paintballs.  Great.  I still had the bruises from my ass being pounded 2 weeks ago.  A lot of the racers thought it would be an effective way to not get shot by lying as flat as possible, but this just led to a lot of them being painfully hit in the back of their heads as that was the only thing that was still sticking up.  Fatties for the win.  Naturally padded butts up, we dove into the puzzle.  My previous experience with this puzzle was a huge advantage, as I already knew the tricks and was able to get us out of that having barely been hit.
One Chasepoint left, and it was barely after noon.  We had a really good time going, and we knew it.  Apparently, this turns both the hubby and I into epic cocky assholes.  As we waited for the bus we were saying things like "look at those 'fit' people running.  They probably only have two Chasepoints." and "they're looking at us chubbers like we're not even competition and I bet we have completed double what they have".  It got bad.  But damnit, it felt soooooo good!  Being catty bitches every once in a while is everyone's prerogative in life.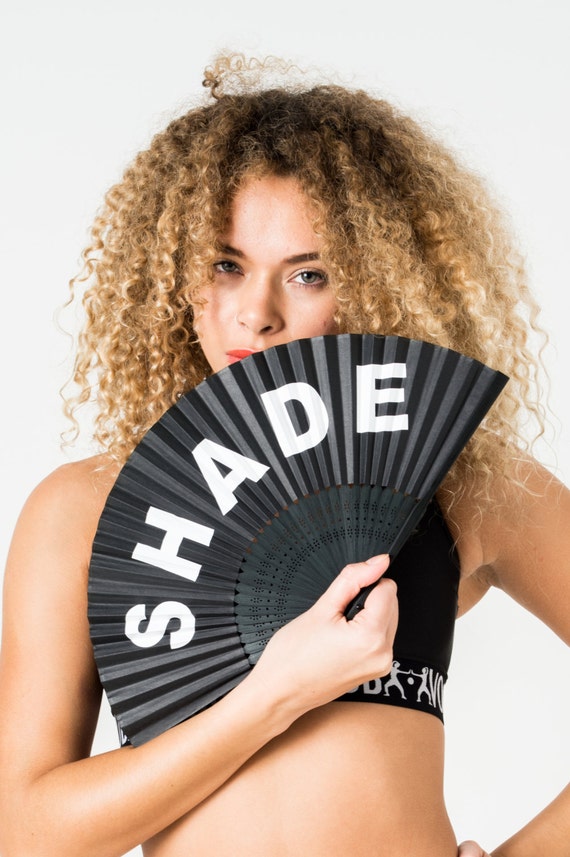 A bus ride all the way across town brought us to some fancy-ass university that looked like a castle, where we had to pull a U-haul truck.  NBD.  The sheer power of our cockiness pulled that over the line.  From there our genius route planning had left us just a short bus ride right to the finish line back on Sparks Street.  One hard sprint, you know, just to make it look like we had been running that fast all day, and we broke the tape in 86th place.  Out of over 350 teams.  Booyeah, Bitches!
Pit Stop: First place.  We freaking crushed this.  Out of all the races we've done, this was only our second sub-100 placing, and we did it without Eric doing his annual cursing of my immortal soul for making him do something so exhausting for a full day.  And no injuries!  It was like we had hit our groove all day.
Eliminated: Let's just keep the shade going because I'm enjoying it and call it the overly-confidant superfit team who assumed their superior running skills would power them to first, but their lack of good route planning and brain smarts took them out.  Bye, Felicia.